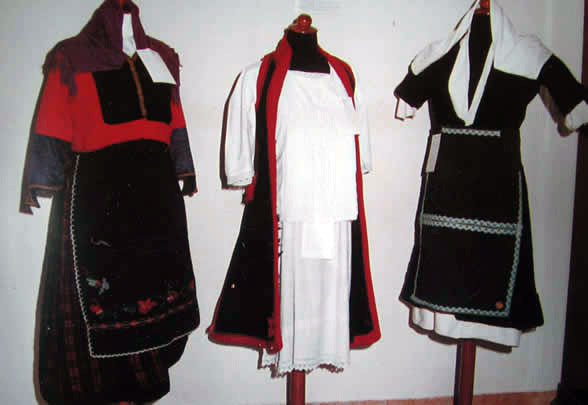 Permanent exhibitions 
Τhe Folklore Museum is on the ground floor of the building, in its four (4) halls, includes remarkable exhibits from the runal life of the region.
ROOM 1:
Recraetion of a traditional house's bedroom of the region.
ROOM 2:
Two wave machines fuly operational with all applications.
ROOM 3:
Collection of agricultural tools, utencils and machinery.
ROOM 4:
Cooking utencils and tools also a recreation of a wine shop.
The Historic Museum is housed in six(6) halls on the first floor of the building, with significant items of historical value witch cover all historical areas.

CORRIDOR:
Paints, traditional costumes, aniversary medalls collection.
ROOM 1:
Turkish occupation - revolution of 1821 (guns, jewels, paints, useful objects, costumes of the period).
ROOM 2:
Balcan wars 1912 -134, 1st World War ( Venizelos, Kings, military costumes and officers guns).
ROOM 3:
Near East war, refusies 1922.
ROOM 4:
Library, reading room (and a part of the first Pharmasy of newer Greece).
ROOM 5:
WW2 1940-41, resistance. (heirlooms)
ROOM 6:
Recreation of a living room of a civil Aeghio house (1900 - 1950).