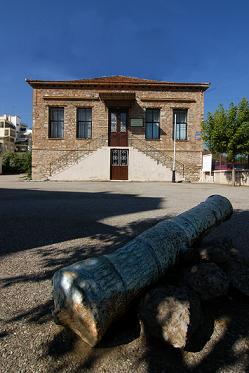 Our library includes books of historic and folklore contents, as well as books that regards our city Aeghio, of Aeghio writers.
All books are donations from Aeghio citizens. Most of the books are gifts from late minister Ioannis Vasiliadis, who was benefactor of our Museum. But the greater benefactor and donator, who offer the biggest part of the museum material was Spyros Gianakopoulos.

In the building there is also a reading room - library with books of historical and folklore kind of interest.